Tango Abrazo is thrilled to announce the second editon of Bergen Embrace, July 5th-8th 2018. This is a role-balanced event for close-embrace lovers, where we follow these basic rules: use mirada/cabeceo, clear the floor and change partner during cortinas. You may sit wherever you like, and smile whenever you like.
CLOSED EMBRACE: Bergen Embrace is now full. Many thanks to all of you lovely people who have shown interest! We are looking forward to seeing 150 of you here in summer – and apologies to the rest, who we were not able to offer a place this time. Hope to see you at some other Bergen tango event!

PROGRAM:
Thursday July 5th, PREPARTY: Tango Abrazo (Jekteviken 5)
20-01: DJ Trud Antzée, Oslo
Friday July 6th, Hall Terminus
14-19: DJ Solveig Jansen, Bergen
21-02: DJ Sigrid Van Tilbeurgh, Lausanne
Saturday July 7th, Hall Terminus
13-18: DJ Irma Gross, Basel
21-02: DJ Alexander Palchikovskiy, Kiev
Sunday July 8th, Hall Terminus
14-19: DJ Anders Båtstrand, Oslo (plays VINYL!!)
21-02: DJ Gabriel Bakke, Bergen
Monday July 9th, BOAT TRIP AND FIORDLONGA: 
1200-1430 Boat trip and light meal (registration only)
1430-2030 DJ Aurélien Niort, Nantes (open for all, pay-in-door)
Monday July 9th, AFTERPARTY: Tango Abrazo (Jekteviken 5)
22-02: DJ Olesya Nesteruk, Tallinn
Tuesday July 10th, AFTERPARTY: Tango Abrazo (Jekteviken 5)
18-23: DJ Natalia Merkulova, St Petersburg (open for all, pay-in-door)
See the event page for more info on the Monday boat trip and «fiordlonga»:
https://www.facebook.com/events/1588329787926127/
For more information, see our Bergen Embrace event page on Facebook.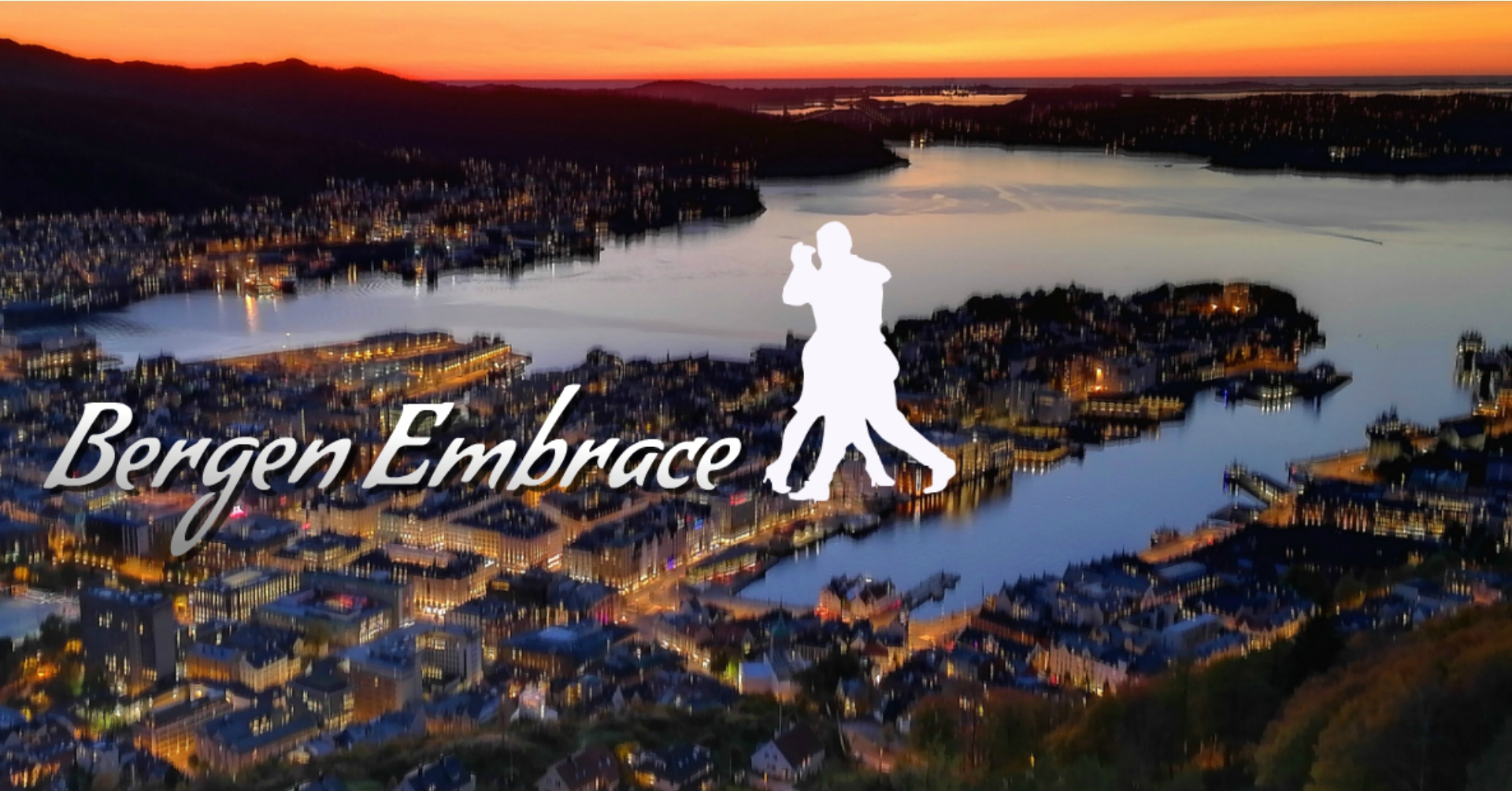 Photo and design: Bogdan Ududec