The city
Bergen is an intimate and vivid city with a vibrant, cultural life. The narrow streets and its white wooden houses will charm your walks to and from the milongas at any hour of the day. Like our tango marahton, Bergen is something of the extra ordinary!
Se the website of Bergen's tourist office for more information on Bergen. 
Dance venue
Fensalen, a beautiful ballroom and the main dance venue for BTM, is located down town. It is perfectly situated close to cafés and markets, accommodation and public transport.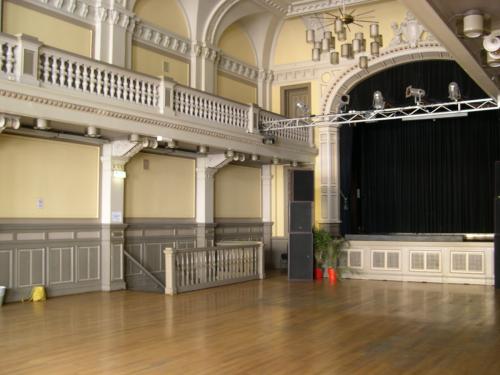 Fensalen in Kong Oscars gt. 15, in Bergen International Culture Center (BIKS).
Pre- and after milonga
Included in the BTM fee is both the Fire Up and the Dynamite Departure milongas. Information on time and place will be posted in due time. While the Fire Up is in Fensal, the Dynamite Departure will be in the legandary Tango Abrazo hideout, in Jekteviken 5 (10 minutes walk fram Fensal).
Local milongas
There are local milongas 3-4 times a week in Bergen. In particular, we recommend the Tango Abrazo milonga on Tuesdays. For more information about the tango scene in Bergen: www.bergentango.no or https://www.facebook.com/groups/1426047687635573/